Hi everyone! It's Friday, and time for the Friday blog Hops. I hope evryone had a good week, and will have a wonderful weekend!!!! :)
Here are the 3 Hops I have linked up to today:
First my favourite, Five Question Friday!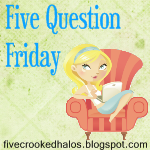 Rules for Five Question Friday:
Copy and paste the following questions to your blog post, answer them, then watch for the
linky
to appear Friday morning!
1. Where did you meet your spouse and did you instantly know it was love?
I met my spouse at a dance. I was not looking to get into another relationship. It was quite a surprise. I was very attracted to him, but I didn't know instantly that it was love, but it didn't take long for us to fall in love with each other. It was very over whelming and scary since both of us previous marriages that were horrible and failed. It was also very wonderful :)
Other than my kids he is the best thing that ever happened to me.
2. What is your f
avorite room in your house?
My bedroom. My husband put a big addition on our house two summers ago and one of the rooms is our new bedroom. It's huge, it has a walk in closet and a on suite huge bathroom. I have decorated it just as I like and have a new bedroom suite. It's beautiful, and it feels like a hotel room it's so big. My little get a way from it all.
3.
Can you wiggle your ears?
No. I have never even tried until this very moment. lol.
4.
What is your evening ritual?
Don't have one. If I have to work I work. If I don't I try to spend it with the family or do some errands.
5.
How many hours of sleep do you need to function?
6-8. I'm not as young as I used to be.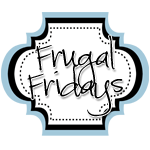 .
Jen McLennan